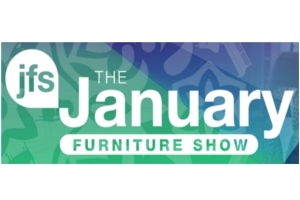 Get inspired at the 2016 January Furniture Show where retailers are getting ready to unveil their very own sanctuary spaces 'The January Hideaways'.
David Knight from SCS, Chris O'Connor from Michael O'Connor and Linda Knight of Minsters are just three of the retailers taking part in the feature showcase at the January Furniture Show.
Said Chris O'Connor of Michael O'Connor: "My feature room is based around a snowboard lodge overlooking snowy mountain slopes. Think bright, modern furniture, roaring log fires, wood floors and snowboard paraphernalia."
Linda Knight from Minsters is taking a totally different approach with her cocktail bar themed area. "It will be a chic, stylish space with reflective, shimmering surfaces. The mood is warm, feminine, relaxed and luxurious with base colours of soft pink and silver greys."
And SCS' David Knight is creating a bohemian hotel room that he says is "a warm, relaxed, suave masculine room with a feeling of rich leisure and endless days." His vision includes floor to ceiling windows, sheer fabric drapes, sumptuous sofas and walnut wood floors.
Ian Christopher of Inspirational Creative Design is working with the January Furniture Show and the retailers to take their designs and put them into action. Ian has an extensive background in design exhibition stands, furniture showrooms and retail stores and has been designing stands at the NEC furniture shows since 1985.
Said Laraine Janes, co-director of the January Furniture Show: "We are delighted to have on board some of the leading retailers who are forming creative concepts for our series of January Hideaways that Ian is designing. We are looking forward to seeing the finished interiors."
The January Hideaways will be on view from Sunday 24th until Wednesday 27th January in Hall 4, alongside the Platinum Lounge.