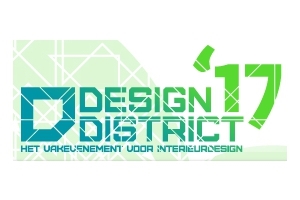 Design District is the meeting point for the interior design industry in the Netherlands. The 15th edition of the trade event is scheduled for 7, 8 and 9 June 2017 in Rotterdam.
Design District is the best trade event for interior design in the Netherlands. This 3-day event has a new look every year and takes place in a unique location. In a pleasant and relaxed atmosphere high quality participants and visitors meet each other.
Approximately 160 participants (manufacturers, agents, importers and designers of interior design) will give you a warm welcome and are pleased to show you their best and latest products (ao. Furniture, lighting, sanitary, materials, floors and textiles).
The first 2 days, 7th and 8th of June, are for trade public only; (interior) architects, designers, project managers, facility managers, press, retailers, stylists and others who professionally are involved with interior design. Friday, June 9th, all public including consumers and students are welcome at Design District.
Design District 2017 will take place at the Van Nelle Fabriek in Rotterdam. The old coffee and tobacco factory will be the venue for this 15th edition. The historic buildings, designed and build in the '20s, are a Dutch national monument and since 2014 even a UNESCO World Heritage Site!