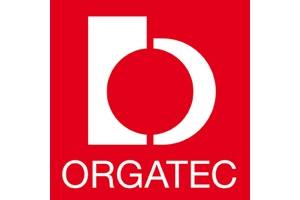 How do we live and work today? What will our working environment look like in the future? What kind of environment do we need to fully unleash our creativity and tap our potential? As the industry's leading international trade fair for modern working environments, ORGATEC presents the whole world of work. And that means it encompasses everything which contributes to the perfect interplay between work environment, work processes and working culture and actually makes creative ideas for the future possible.
You can look forward to new perspectives, inspiring concepts and market-leading solutions relating to all aspects of work.

How mobile and technically networked do we need to be in order to work flexibly and creatively? Will the office be transformed into a place to live – and public spaces into workplaces?
ORGATEC is the only trade fair and communication platform in the industry actually offering new visions of work. ORGATEC's themed areas, "Contract", "Mobile", "Space" and "Office" present the whole world of work and offer vital momentum for designing inspiring work environments – in the office, at home and on the go. Here you will find everything you need to fully access your creativity and realise your potential: the best concepts and products in furnishing, flooring, acoustics, lighting and information and communication technology as well as plenty of other innovations.