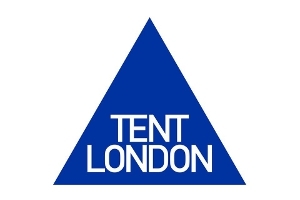 In preparing for Tent London 2015, a great deal of time has been spent meeting with the embassies, trade ministries and institutes of various countries. Tent country regular, 100% Norway, will enjoy its 12th exhibition in London with a brand new format produced by Fuglen, responsible for Norwegian Presence, Milan 2015. Korean, Japanese and Irish pavilions, amongst others, will also feature.
Following a meeting with The Finnish Institute in London, Tent is now taking the lead in producing the Finnish Pavilion, titled "Finnish Form" and supported by the Design Forum Finland, with Tent London curating its entire content. Jimmy MacDonald explains: "We saw an opportunity to partner with Helsinki Design Week; there are many design weeks in the world we can be working with that are not competitive with London."

Moreover, there has not been a proper Swedish event at the London Design Festival for a number of years. Remedying this, Tent London is working on the inclusion of a Swedish design pavilion and brokering similar relationships with the respective country's anchor design shows and organisations. Further afield, Tent is thinking about the potential involvement of Chile at the London Design Festival, with a particular focus on Chilean architecture and the copper industry.

As an exclusively London-located show, Tent attracts many architects and interior designers who specify for regional, national and international projects. It has the potential to open up a world of design choices to a UK-based market. With London Design Festival's main design shows typically working in silos and in a manner that is fiercely competitive, Tent London believes it is time to work with international shows and design weeks to mutual benefit. This idea was triggered when Tent London attended the World Design Week Summit, Tokyo in October 2014. Hosted by Tokyo Designers Week, the summit's aspiration was about connecting and unifying design weeks across the world.

Tent London is in effect working to aggregate and communicate much of what is happening across a broad design spectrum. It will support exhibitors in selecting the work it believes is most appropriate for Tent's often internationally-minded London and UK audience. With an augmented focus on country showcases including both independent designers and companies, Tent London 2015 will provide an unrivalled worldwide design perspective. Visitors and exhibitors alike will benefit from Tent's foresight and vision that places global design centre stage in one of the world's most captivating and progressive design shows.