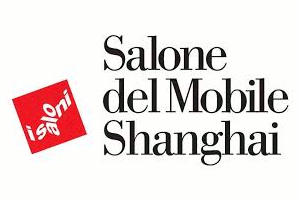 The

2nd edition

of Salone del Mobile.Milano Shanghai will be held

from 23 to 25 November 2017

at the

Shanghai Exhibition Centre (SEC), staging the best of furniture and Made in Italy interior design.


The Salone del Mobile.Milano Shanghai is back, after its successful debut last November with 56 premium brands and all the different furniture styles: 20,750 visitors from the first tier regions of China and the central regions with strong growth rate, as Sichuan, Hubei and Henan.

Important numbers that have confirmed the expectations of a project well pondered and tailor-made in the course of three years to understand the Chinese market and answer to the growing needs of the Chinese consumers.

An organization that worked perfectly thanks to the experience gained by Salone del Mobile.Milano organizer and the cooperation with VNU Exhibitions Asia, leader in the organization of exhibitions in China and partner of the Salone del Mobile.Milano.
This first Salone has laid the foundations to strengthen the cultural and commercial bridge between Milan and Shanghai, Italy and China, and to continue to consolidate it by creating the best conditions for a dialogue that will bring benefits to both parties. It was also a strong and important signal from the Italian System that has succeeded in unifying the maximum synergy between all sectors of Italian excellence, from fashion, food and beverage to automotive.

For the realization of Salone del Mobile.Milano Shanghai, crucial since the very beginning the full cooperation from the Italian Government, Ministry of Economic Development, the Italian Trade Agency ICE, the Italian Ambassador in Beijing and from the most important Italian institutions operating in China.