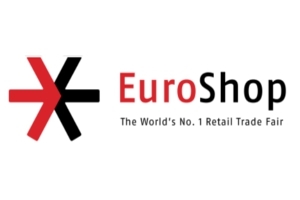 EuroShop is moving ahead: whether it's by air, car or road bike, the EuroShop team will have travelled the entire world in the run-up to EuroShop 2017, making sure no one will miss this highlight of the global retail scene in March 2017. This year alone the EuroShop team has travelled over 100,000 miles (around 170,000 km, more than four times around the globe), giving worldwide presentations and press conferences on this number one international retail event and preparing for the big trade fair this coming March. Most of the mileage is being covered by Elke Moebius, the EuroShop Director: "These trips are extremely interesting, and they deliver valuable input for EuroShop. First of all, it's really nice to see how important EuroShop has become for the industry around the globe, and secondly, it's exciting to open up new markets, e.g. in Colombia and South Africa."
Following a tradition, the last stop of EuroShop on Tour will be the Netherlands again. The motto "EuroShop is moving ahead" will be taken literally this time, as the passionate road cyclist Elke Moebius will cover the entire distance from Düsseldorf to the press conference in Rotterdam by bicycle – in a single day, at the end of November. Certainly not something for the fainthearted: "EuroShop is my passion – and so is road cycling. Moreover, there are lots of parallels. Passion, intensive preparation and perseverance are the be-all and end-all. It's important to have a clear goal before your eyes and to think ahead as you act. Going through the finishing line is the icing on the cake for a road cyclist, just as, for EuroShop, the trade fair itself is the crowning glory after several years of preparation." This is also how the forthcoming EuroShop is seen by its 2,500 exhibitors, most of whom have consciously adjusted their schedules of innovations and product presentations to suit the three-year EuroShop cycle. The dates in Düsseldorf therefore form a firm fixture for international decision-makers on the retail scene. Over 110,000 visitors from the entire world are expected to come to the 18 EuroShop exhibition halls from 5 to 9 March 2017.
EuroShop 2017 is open for trade visitors from Sunday, 5 March 2017, to Thursday, 9 March 2017, daily from 10.00 am to 6.00 pm. 1-day tickets cost EUR 70.- (EUR 50.- purchased online beforehand (e-Ticket)), 2-day tickets cost EUR 90.- (EUR 70.- purchased online beforehand) and season tickets are EUR 150.- (EUR 130.- purchased online beforehand). Admission tickets include a free return trip to EuroShop on public transport marked VRR (Verkehrsverbund-Rhein-Ruhr).
EuroShop Basics:
In 1966 EuroShop was organised for the first time by Messe Düsseldorf and is held every three years. The EHI Retail Institute acts as the event's conceptual sponsor. The last EuroShop in 2014 registered 2,229 exhibitors from 56 countries on over 116,000 m² of net exhibition space and 109,496 trade visitors, 63% of whom came from abroad.