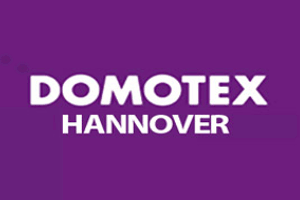 DOMOTEX continues to undergo further development and enhancement, featuring a new exhibition layout and the introduction of an annual keynote theme in 2018, plus an even stronger focus on trends and innovations.
"DOMOTEX is the place to be. This is where all key companies in the industry meet to exchange views, while customers are on the lookout for new trends."Samuel Schoemaker, Export Sales Manager, Asiatic, London, UK

In 2018 DOMOTEX will for the first time focus on a keynote theme common to every area of the event and at the venue itself. UNIQUE YOUNIVERSE represents a strong trend towards the individualization of products and services. In other words, customization in response to individual needs and wishes. In future, customers will be more closely involved in the development of new products. New innovative technology makes it easier to offer a personal customer experience. The implications of this core trend for the flooring sector will be explored at DOMOTEX 2018 ? with examples, presentations and discussions.